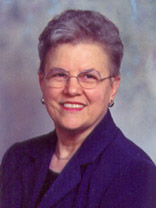 Don't let anyone tell you that libraries are no longer important. Our library is busier than ever. Things have changed, and continue to change, but public libraries are adapting to the new ways that people get information and entertainment. Here are just a few of the many new things that your library is doing:
Gathering information in easier-to-use ways—try our Health and Wellness webpage, for example
Becoming your go-to place for what to read next—go to our Readers' Page for ideas, tips and titles
Providing new formats for reading and listening—check out books, audio books and even some videos, and get three free music downloads per week on Freegal through our Downloadable Resources page
Communicating with our customers in new ways—subscribe to our Library or NextReads newsletters, check us out on Facebook, or follow us on Twitter
Showing you our online resources and other online services via iPads in our libraries and at community events
Providing digitization stations so that you can digitize photos, tapes and videos from your own collection
Training more and more customers in how to use the technology available—from downloading e-books to creating web pages, the Computer Training Bridge covers it all
As you can see, it's an exciting time in libraries. We invite you to come by any of our locations and a librarian will help you take full advantage of all that we have. You can also explore many of our offerings from the comfort of your own home by going to our website. In addition, we're looking to the future by preparing for a new Central Library, coming soon, and a brand new Integrated Library System which will allow our customers to borrow materials from a larger number of systems in the State.
On behalf of the entire Board of Trustees, I invite you to "Find Yourself at the Library" today!
Sincerely,
Donna L. Staley Chair
Forsyth County Public Library Board of Trustees