Attention Disc Golfers: Triad Park's Patriot Memorial Disc Golf Course will be closed to the public Saturday, April 28th and Sunday, April 29th for tournament play.
The 18-hole disc golf course has two tee locations per hole – long and short. The long (blue) tees play at 7,171 feet of total distance and the short (red) tees play at 5,010 feet of total distance. The shortest hole is #7, playing 165 feet from the short tees and the longest hole is #18, playing 519 feet from the long tees – making the course enjoyable and challenging for players of all skill levels. A small shelter is located near the first tees.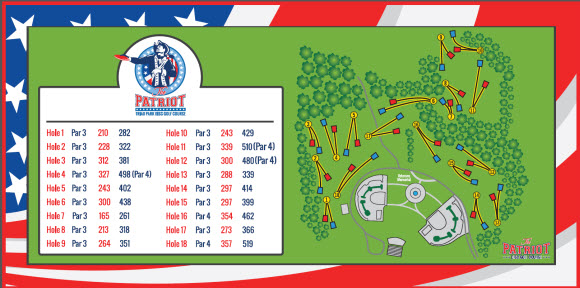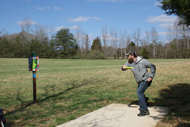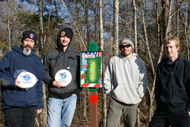 Holes 13 and 14 at the Patriot Disc Golf Course at Triad Park are temporarily closed due to scheduled pipeline repair work. Two temporary holes are available adjacent to Hole 16. Thank you for your patience and understanding!