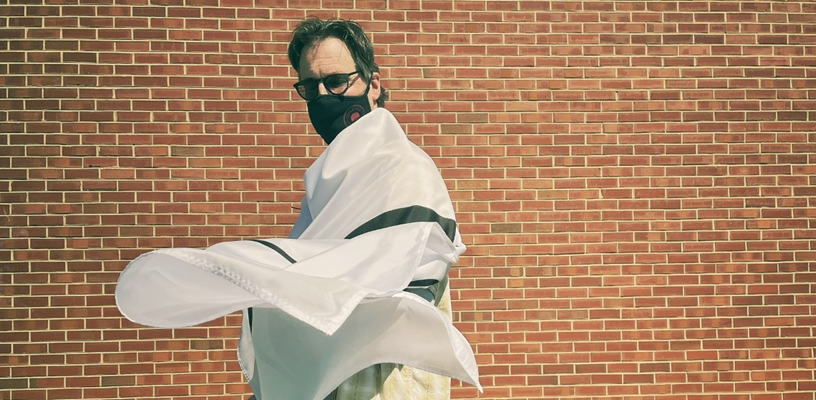 By Walkertown Branch
Posted Sunday, March 15, 2020
POSTPONED: Free Tai Chi Class Every Wednesday & Friday at Walkertown
Instructor Mark Fleming is teaching an ongoing tai chi class in the Yang style Tai Chi every Friday at 10 a.m. Instructor Marti Lillich is teaching the same style of Tai Chi every Wednesday at 6 p.m.
Lillich is a master Tai Chi instructor with over 20 years of experience and practice of this fitness art. Fleming is a writer and former English teacher who has been practicing Tai Chi for eight years. He also has a black belt in Goju-ryu karate. In addition to his class at Walkertown Branch Library, he teaches at Wildlight Wellness Collective in Winston-Salem and College Park Baptist Church in Greensboro.
Please, view this introduction video - https://friendsofthewalkertownlibrary.org/tai-chi-with-mark-fleming/
After suffering debilitating lower back pain, Fleming starting practicing Tai Chi. He began studying with Golden Flower Tai Chi School and found that it was much more than safe, gentle exercise. For Fleming, Tai Chi is moving meditation, a form of self-empowerment, and a means of cultivating a sense of well-being. He approaches Tai Chi practice as "play." His classes play with movement, breath and energy, bringing together mind, body and spirit. He teaches the Golden Flower Tai Chi beginner qigong form as well as the Yang-style short form.
Tai chi is a low impact exercise that has many potential benefits, including decreased stress and improved flexibility.
To learn more about Tai Chi and health, visit the Mayo Clinic webpage for tai chi: https://www.mayoclinic.org/healthy-lifestyle/stress-management/in-depth/tai-chi/art-20045184
This class is free and sponsored by Friends of the Walkertown Library.
Please register by phone 336-703-2990 or via email walkertownlibrary@gmail.com
Free Ongoing Tai Chi Class With Mark Fleming

Every Friday, 10 a.m. - 11 a.m.
Every Wednesday, 6 - 7 p.m.
Walkertown Branch Library
2969 Main St. Walkertown, NC 27051
Call (336) 703-2990 for more information.
Click here for driving directions.
Contact Us
Walkertown Branch
2969 Main Street
Walkertown, NC 27051
Phone: 336 703 2990
Email:
Contact Us
Hours of Operation
Monday-Thursday 9 a.m. to 8 p.m.
Friday 9 a.m. to 6 p.m
Saturday 10 a.m. to 5 p.m.
To-Go Service Hours
Monday-Thursday 9 a.m. to 8 p.m.
Friday 9 a.m. to 6 p.m
Saturday 10 a.m. to 5 p.m.
Holiday Closings
Friday, November 11 - Veteran's Day
Thursday, November 24 - Thanksgiving
Friday, November 25 - Thanksgiving
Friday, December 23 - Christmas holiday begins
Saturday, December 24 - Christmas Eve
Monday, December 26 - Christmas
Tuesday, December 27 - Christmas