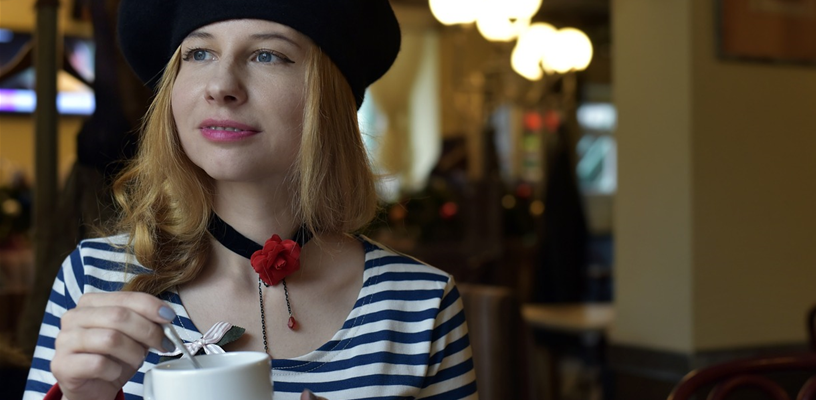 By Walkertown Branch
Posted Friday, May 3, 2019
French Language Class at Walkertown Every Monday 6 p.m.
Learn to speak conversational French easily through observation and listening. This course introduces French orally before it is presented in writing. The "French in Action" video program used by the Foreign Service Institute will be used as a fun visual learning tool. Students will also learn about French culture which will help prepare them to speak French with confidence.
This class will be led by French-speaking instructor Gardenia Henley, a retired U.S. Diplomat. She studied French at the Foreign Service Institute in Rosslyn, Virginia and the University of Dakar in Senegal. While working as an Inspector General Officer, Henley lived in numerous French-speaking countries.
À bientôt!
Please register by calling the library at 336-703-2990 or email to walkertownlibrary@gmail.com. Don't have time to register? Just come! Bring a notepad and a pen to make notes. Everyone invited to join the class
Everyone is welcome to learn .
Free French Language Class
Walkertown Branch Library
2969 Main St. Walkertown, NC 27051
Call 336 703-2990 for more info
Contact Us
Walkertown Branch
2969 Main Street
Walkertown, NC 27051
Phone: 336 703 2990
Email:
Contact Us
Hours of Operation
Monday-Thursday 9 a.m. to 8 p.m.
Friday 9 a.m. to 6 p.m
Saturday 10 a.m. to 5 p.m.
To-Go Service Hours
Monday-Thursday 9 a.m. to 8 p.m.
Friday 9 a.m. to 6 p.m
Saturday 10 a.m. to 5 p.m.
Holiday Closings
Friday, November 11 - Veteran's Day
Thursday, November 24 - Thanksgiving
Friday, November 25 - Thanksgiving
Friday, December 23 - Christmas holiday begins
Saturday, December 24 - Christmas Eve
Monday, December 26 - Christmas
Tuesday, December 27 - Christmas