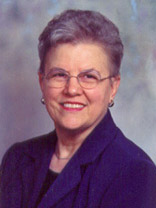 This is an exciting time in our community for all of us who love libraries. In the past year, the new Paddison Memorial Branch opened in Kernersville and the library broke ground for a new Clemmons Branch. We feel certain that the residents of Clemmons will be as happy with their new library as the residents of Kernersville have been.
When I think about the value that libraries bring to their communities I'm reminded of this quote from writer, Libba Bray: "The library card is a passport to wonders and miracles, glimpses into other lives, religious experiences, the hopes and dreams and strivings of ALL human beings, and it is this passport that opens our eyes and hearts to the world beyond our front doors, that is one of our best hopes against tyranny, xenophobia, hopelessness, despair, anarchy and ignorance."
The Central Library and each of our nine branches are great places to build community. They function as clubhouses for people with similar interests and safe spaces for new parents and their babies to connect. They offer people a place to learn technology or practice a foreign language. Our 11th, "virtual branch," offers access to online databases for a variety of research, downloadable books, audiobooks, magazines, free music and more. Of course, all of our libraries offer great spaces to curl up with a good book.
We know that Forsyth County citizens value their library system. Fifty-six percent of the county's 374,000 residents used their library cards in 2018, and they checked out over 1.3 million items. We appreciate your support, your enthusiasm and your presence in our libraries.
Sincerely,
Donna L. Staley
Chairwoman, Forsyth County Board of Trustees