More Books We Like
Need a New Author?
Get printable versions of these lists by clicking on the list name.
Books We Like, Halloween Edition
Published 10/9/2012 by Lisa Kushner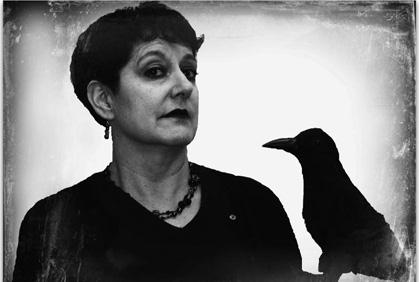 Zombies are the new vampires, thanks in part to the popularity of the television series, "The Walking Dead." One of my favorites in this sub-genre is Max Brooks' World War Z: An Oral History of the Zombie War. Imagine that an incurable virus, Solanum, begins to turn people in a remote Chinese village into the undead, motivated only by the desire to consume others. How would the disease spread and how would humanity fight the threat?
Max Brooks, an agent of the United Nations Postwar Commission, travels the world interviewing people with first-hand knowledge of the zombie plague. He pieces together the story from its origins to its spread to the battle to save humanity, as each person tells their story. We hear from the doctor who worked to diagnose and treat the first victims. Numerous solders tell of fighting the menace. We learn how different governments face the epidemic.
Building on the work he did in his first book, The Zombie Survival Guide, Brooks researched every aspect of the novel including the technology, politics, economics, culture, and military tactics to make it as realistic as possible. He said that "everything in the book is either taken from reality or 100% real" except for the zombies. The result is a nightmare that feels as if it could come true. A movie version starring Brad Pitt as the United Nations interviewer is scheduled for release next summer.
Vampire fiction is still thriving, and I especially like the Strain Ttrilogy by Mexican film-maker, Guillermo del Toro. This series begins with an airplane landing at New York's Kennedy airport and no one on board is alive. Two epidemiologists from the DCD, Ephraim "Eph" Goodweather and Nora Martinez, begin to investigate the situation, looking for the cause of death. When the "dead" begin to rise several days later to make their way home so they can infect their families, the doctors realize this is more than a biological threat.
While all the established vampire conventions apply, the cause of vampirism is a parasitic worm that manipulates human genes to cause radical physical changes. Vampire blood is white, and they develop a long, retractile proboscis beneath the tongue, which is able to extend up to six feet from the mouth. This stinger is used both to drain blood from the victim and to introduce the worm into the bloodstream. Del Toro's explanations of vampire biology are detailed and descriptions of battles are gory.
If you like a traditional ghost story, The Woman in Black is for you. Susan Hill sets her novel in a small town in northern England where solicitor, Arthur Kipps, travels to settle the estate of Alice Drablow. Her home, Eel Marsh House, stands at the end of a causeway surrounded by salt marshes and completely cut off from the mainland during high tide. Not only is the house menacing but the unfriendly townsfolk try to rush Kipps back to London, adding to the creepy atmosphere.
As the young man spends hours in the isolated, abandoned house, he begins to notice strange occurrences. He hears unexplained noises that sound like a horse-drawn cart then a child's scream. A rocking chair in the nursery rocks itself. Then there are the glimpses of a woman dressed all in black. Kipps eventually unravels the dark secret of the house and thinks he has escaped its evil influence once he returns home, but has he? This story also has a screen and stage adaptation.
The Night Strangers by Chris Bohjalian takes place in modern day New England. Chip and Emily Linton move their twin ten-year-old daughters to a rambling Victorian house in northern New Hampshire. They hope the new start, far from their Pennsylvania home, will allow them to rebuild their lives. Chip, an airline pilot, is suffering post traumatic stress syndrome after a flock of geese caused double engine failure, and he was forced to ditch his 70-seat regional jet in Lake Champlain killing 39 passengers.
The women in the small town are bound by a passion for gardening, and they all have taken their names from plants: Tansy, Anise, and Celandine to name a few. The Linton home has a large greenhouse where the past owner, now deceased, used to cultivate herbs and flowers. As the women pressure Emily to join them, even suggesting that she change her name , the Lintons become suspicious of their motives. Why are they showing such unusual interest in the twins? Are the women really harmless herbalists or are they modern day witches using herbs for a sinister purpose?
Even if you don't normally read horror, this might be one to try. One reviewer described the novel as "a poignant and powerful ghost story with all the hallmarks readers have come to expect from bestselling novelist Chris Bohjalian: a palpable sense of place, an unerring sense of the demons that drive us, and characters we care about deeply."
While Damned by Chuck Palahniuk isn't technically horror, I included it here because it takes place in Hell and is truly twisted. Palahniuk has a disturbed imagination, creating kooky characters and sick scenarios. In this novel, he mimics the style of Judy Blume's Are You There God? It's Me, Margaret only he's writing about 13-year-old Madison talking to Satan.
Madison has been damned to Hell, and she composes a series of letters to Satan as she tries to determine how and why she got in her current state. She's also trying to learn her way around the place and forging relationships with the other souls around her: a cheerleader, a jock, a nerd and a punk rocker. The author describes the book as "kind of like "The Breakfast Club set in Hell."
Damned is hilarious in an irreverent, off-beat way. Many residents of Hell earn their keep as telemarketers, who are tasked with getting someone on the phone and asking endless questions "until the would-be diner loses their composure, and their mood and evening meal are both ruined." The currency is candy in all its many forms, and the landscape includes the Dandruff Desert, the Sea of Insects, and the Great Plains of Broken Glass, to name a few of the least nauseating features. There is something to offend almost everyone, but I enjoyed every page of it.
I'd like to give just a brief mention to several other writers, novels, or series if you're looking to expand your horror reading list:

P.N. Elrod. - Jack Fleming was an investigative journalist in Prohibition-era Chicago until he was bitten by a vampire.
Helen Grant. The Glass Demon. - When seventeen-year-old Lin and her family move to an ancient German castle while her medievalist father searches for the famed Allerheiligen glass--lost stained glass windows that are said to be haunted by a terrifying demon--she becomes involved in a horrific murder mystery.
Jonathan Maberry – Joe Ledger and Echo Team are tasked with eliminating supernatural threats to freedom in Clive Cussler meets George Romero action.
You Suck
and
Bite Me
illustrate how vampires can be funny. In
A Dirty Job
Charlie Asher has been recruited to be Death.
Carrie Ryan. The Forest of Hands and Teeth. – A fantasy take on the vampire story.
Dan Wells. I Am Not a Serial Killer. – While John Wayne Cleaver may not be a serial killer, yet, his neighbor probably is.