More Books We Like
Need a New Author?
Get printable versions of these lists by clicking on the list name.
Books We Like
Published 3/7/2013 by Don Dwiggins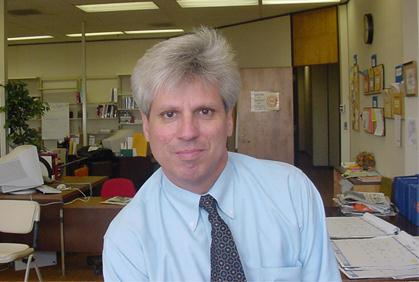 ACC Basketball: An Illustrated History by Ron Morris. In his book, Ron Morris has managed to put together a work with equal appeal to both the novice and expert of ACC basketball. Starting with the formation of the new league in 1953 Morris takes a decade-by-decade look at the evolution of ACC basketball through the 1980's.
Starting with Everett Case, widely regarded as the man who turned North Carolina into a basketball-crazed state with his arrival as NC State head coach in 1946, Morris examines the major turning points in the ACC's rise to becoming one of the perennially best college basketball conferences in the nation. One important turning point was North Carolina's dramatic run to their first (and the league's first) national championship in 1957.
In an era where only one team per conference advanced to the NCAA tournament, UNC's regular season championship would be meaningless unless they also won the post-season ACC tournament- a novelty in itself among conferences-and thus advancing to the NCAA tournament. Surviving a scare against Wake Forest in the semifinal, UNC went on the win the ACC tournament and two thrilling triple overtime games in the Final Four to become champions.
Also of interest is a quick reference section in the back of the book that includes the rosters, final standings, and all tournament and all conference teams from 1954 through 1988. Here you'll also find national All-America teams and final AP and UPI poll standings.
ACC Basketball: An Illustrated History is filled with profiles on teams, individual players and coaches whose talents, quirky personalities and antics all contribute in making this book a must read for any fan of college basketball. It's an added bonus if you happen to be passionate about the ACC.
A March to Madness by John Feinstein. What's it like to have open access to one season of ACC basketball from the inside? John Feinstein did just that during the 1996-97 season and chronicles his experiences in A March to Madness.
On the surface ACC basketball is an electric experience. One filled with talented players, great rivalries and intense fans. In A March to Madness you are privy to the human side of players and coaches who provide the product fans adore while getting a rare glimpse into the pressure-packed world they live and play in for five months out of the year.
This book shines brightest in its unfettered access to coaches and players and their complete honesty; whether it's in the highly charged minutes after a big game or the quiet retrospective moments away from the court. One profile in particular that's stands out is that of former Georgia Tech coach Bobby Cremins who left the Bronx in the mid 1960's to both play and coach basketball in the south. Feinstein's time with Cremins reveals a person whose honesty was probably too much of a good thing in a profession where competitiveness could easily slide out-of-bounds. Having never lost his thick Bronx accent, even after spending all of his adult life in the south, Cremins would refer to UNC coach Dean Smith as "Dean Smit at Naut Cowlina." And when discussing religion he would tell you he was raised in the "catlic fait." "The ongoing joke around league circles was that Cremins reputation as a great recruiter was in part due to the fact that none of of his players could understand a word was saying," Feinstein writes.
A Coach's Life by Dean Smith. This is the story of one of the most fabled coaches in all of college basketball, as told in his own words. When Dean Smith succeeded Frank McGuire in 1961 he was far from the revered figure he would become 35 years, 13 ACC tournament championship, one NIT championship and two national championships later. In fact things were so bad for Smith that students hanged him in effigy following a disappointing loss to Wake Forest in 1965. Two years later Smith made his first Final Four and from that point forward the legend of Dean Smith grew unabated.
In A Coach's Life Smith talks openly about his life, his time as the head basketball coach at North Carolina, friends of the program and most important his players. Anyone who is a Carolina basketball fan, or a fan of hard work, discipline and life's most cherished values will appreciate the way Smith approached life, and by extension, the game of basketball.
The book explains building a system that became the "Carolina Way" of doing things. These include many traditions long-time fans will recognize still today, such as thanking a teammate for a good pass that lead to a basket, or raising a fist when a player needed a rest from the action.
Smith also talks about growing up in Kansas and his roots in faith. Roots he needed and that became a source of strength when he took unpopular stands among the many social issues gripping the south in the 1960's, including his recruitment of Charlie Scott, the first black to play basketball at North Carolina in 1967.
Fans of basketball will love A Coach's Life for its inside look at the building and sustainability of one of the great programs in college basketball. However, to stop there is to miss a greater lesson that Smith weaves throughout the book, one that demonstrates by deed the values and approach we all should take in life.