More Books We Like
Need a New Author?
Get printable versions of these lists by clicking on the list name.
Books We Like
Published 9/10/2013 by Tom Wells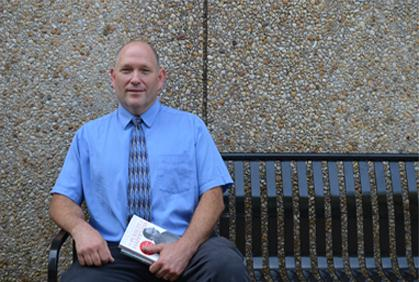 I am an avid reader of nearly every genre in fiction. Books have been a vital part of my life for as long as I can remember. My parents both read to me and my older brother constantly left books lying around. I'm not sure exactly when I started reading but by age five or six I was reading the Hardy Boys and other adventure stories, My dad's brother wrote science fiction stories and novels and introduced me to that genre. He also had a huge library of rare books that I was enthralled by. I remember staying up all night reading first edition Tarzan novels under the covers by flashlight whenever I visited him.
This month I wanted to talk about one of my favorite series fiction authors, Vince Flynn, and his character Mitch Rapp, a one-of-a-kind CIA operative. These books are some of the best political thrillers I've ever read. There are thirteen books in the series and every one of them is a good fast-paced story that keeps your interest throughout. Unfortunately Mr. Flynn died this year so the series will probably end with his last book unless his family commissions someone else to continue the series.
Transfer of Power is the first book in the Mitch Rapp series. It starts off with a bang and keeps moving at a breathless pace throughout the story. A brutal group of terrorists take over the White House and capture more than a hundred hostages. The President himself narrowly avoids capture and barely makes it to a secure bunker with the aid of the secret service. With hostages being murdered on national television and more promised every hour, the CIA has no choice but to call in their top counter-terrorism agent Mitch Rapp. Flynn delivers a well-researched thriller with enough plot twists, narrow escapes and political treachery to keep you wringing your hands and at times holding your breath till the very last page, to see how Mitch will save the day. He delivers a thrilling conclusion and leaves you wanting more.
Fans of the series will recognize that Flynn wrote 10 consecutive Mitch Rapp stories before doing something we had all been hoping he would do------tell how everything got started for Mitch!
American Assassin and Kill Shot are both prequels Flynn wrote to tell the beginning of the story. American Assassin details the story of how the CIA set up an elite counterterrorism unit to respond to the senseless bombing of Pan Am Flight 103, and other ongoing atrocities perpetrated by the growing international terrorist community. Elite men were recruited from all branches of the military to receive special training in order to be part of this unit. The book details how college student Mitch Rapp was recruited secretly by Irene Kennedy following the death of Mitch's girlfriend and 34 other classmates on Pan Am Flight 103. Mitch's natural athleticism and conditioning and an unusual affinity for weapons and fighting of all kinds soon sets him apart from the other recruits and he is recognized as the top man in the unit. His first assignment is to take out the Turkish arms dealer who sold the bomb that killed his friends. After successfully completing this assignment Mitch continues working his way through a list of terrorists responsible for the bombing.
Kill Shot continues the story of Rapp's early days as an elite anti-terrorism operative and is another thrilling edge-of-your-seat read as Mitch not only deals with multiple "baddies" in his quest for justice, but also faces treachery within the agency and has to use all the skills at his disposal to survive an all-out manhunt. Those who oppose him soon find out a wounded, cornered Mitch Rapp is a bad person to have for an enemy.
You'll enjoy this and all the other books in the series, and if you're just getting started you won't even have to wait a year between books like the rest of us did.