More Books We Like
Need a New Author?
Get printable versions of these lists by clicking on the list name.
Books we like
Published 10/10/2013 by Crystal Holland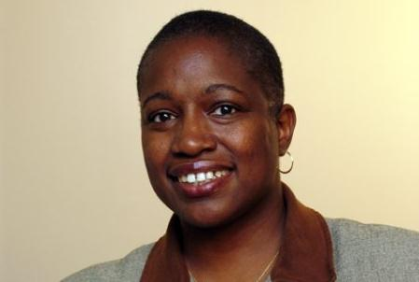 When asked by patrons to recommend a "good book", I used to always ask, what do you like to read? I don't use this tactic much anymore because I've learned something over the years… readers want to know about what other readers like to read. Often folks secretly desire to learn about something new to them. They don't always want to read things that are just like the last book they read, even when they loved that last book they read. In that spirit, I'd like to recommend four very different titles that I've enjoyed in the past few months. All were enjoyed as audiobooks but they are also available as print books. I hope you find a new favorite.
The Power of Habit: Why We Do What We Do in Life and Business by Charles Duhigg- I will buy this book today! I just recommended it to a close friend this past week as we discussed how to break a shared habit. Duhigg states in the prologue, "We know why habits emerge, how they change, and the science behind their mechanics… Transforming a habit isn't necessarily easy or quick. It isn't always simple. But it is possible. And now we understand how." I was hooked and I had to listen to the end. The practical advice and clearly explained neuroscience / psychological evidence was compelling. His explanation of how to break a habit by studying it's cycle or "loop" will encourage you to tackle whatever issue you want to deal with and overcome. If you subscribe to the Self-Help NextReads newsletter that I created and edit (shameless plug for signing up here), you'll recognize it as a featured title from the January 2013 edition. The Power of Habit was also named one of the best books of the year by The Wall Street Journal- Financial Times.
Political Suicide by Michael Palmer- I just loved this title and when it was returned to my branch, I decided to give it a try. I had never read a book by Palmer before but I devoured this one in a couple of days. Once again, I "read" this as an audiobook but the action was so intense that I often stayed in the car or drove around the block to finish a chapter. What begins as a seemingly hopeless defense of a fellow doctor who has been accused of murdering the wife of his lover, becomes an intense, complicated investigation of a top secret military project aimed at radically changing how soldiers are prepared for and engage in counter-terrorist operations. If you are interested in military drama and political intrigue then you should love this latest offering by Palmer. This is Palmer's second Dr. Lou Welcome thriller (after 2011's Oath of Office). He is reminiscent of Michael Crichton and Robin Cook.
The Outliers: The Story of Success by Malcolm Gladwell- Oh what more can I say about the one author on this list who has captured my literary heart so completely that I've read and own every book he's written. Gladwell's book has been widely quoted and cited in five short years since its publication. His keen observations of how timing, community and plain old good luck are more often than not the real impetus behind highly successful people are laid out in an engaging read. I found myself thinking very differently about the opportunities for success that I've had due to the people around me and the time period in which I am living. This will be a discussion starter with your friends and family. I highly recommend listening to this as an audiobook because it is read by the author.
The Jefferson Key by Steve Berry. This was recommended to me by my supervisor and was the first Berry title I've read. Oh my! The action and historical detail were equally rich. This book and indeed all of Berry's books revolves around a strong sense of place. Bath, NC and Thomas Jefferson's Monticello home are just as important as any of the people in terms of moving the plot along. You will never read the Constitution in the same way either. Hint: start with Article I, Section 8. Government sanctioned piracy, articles of marque, attempted assassination and a race to decipher a centuries-old code. Are you excited yet? Read the book and you will understand. If you enjoyed The Da Vinci Code or the National Treasure movies, you'll enjoy this offering. If you didn't like either one, that's OK. This is so extremely well-written; you will be recommending it to your friends! The Jefferson Key is the 7th book in the Cotton Malone series.