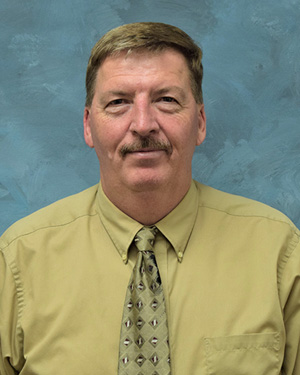 Mike Anderson is the director of the Forsyth County Parks and Recreation Department.
The department runs and maintains the County's parks, which vary greatly in size from the 1,200 acre Tanglewood Park to the 1.5 acre Old U.S. 421 River Park. Tanglewood is the best known county park, with an aquatics center, horse stables, the Arboretum, golf courses, tennis courts and even a manor house and other accommodations that visitors can stay at. It's also home to the massive Festival of Lights, a holiday light show that has been named a Top 20 Event in the Southeast and received an honorable mention from America's Best Online as one of the best lights shows in the country.
Many of the highlights of his youth happened in parks like family reunions at picnic shelters and playing basketball and little league baseball. When he found the parks curriculum in college, he said he felt like it was a natural fit for him.
He graduated from the University of North Carolina at Greensboro with a degree in Parks and Recreation Management and has spent his entire career in this field.
In 1988, he was hired as a park superintendent with Forsyth County Parks and Recreation. He became the department's deputy director in 2008 and its director in 2011. Anderson said the job lets him serve the public and work with great people, both in the Parks Department and other county departments.
He said Parks staff are the backbone of the department, and work hard year-round. There is no downtime for the department with indoor events, guest accommodations and the Tanglewood Festival of Lights during the holidays.
"We work when other people play," said Anderson.
During his time with the department, he's seen the development of Triad Park, which started with a first of its kind partnership between two counties, Forsyth and Guilford, and the creation of that park's Carolina Field of Honor, which is the largest memorial to honor veterans on the East Coast outside of Washington D.C.
He's also overseen numerous projects from the $15 million 2016 county park bond referendum, that include renovations to Tanglewood and other county parks.
He said he's grateful for the support of the commissioners, who take pride in having beautiful, well-maintained parks for the public to enjoy.