February 04, 2020 Press Release on 2019-nCoV
The Forsyth County Department of Public Health is working with the North Carolina Department of Health and Human Services (NCDHHS), the Centers for Disease Control (CDC), other local health departments and health care providers as well as community partners including the Winston-Salem/Forsyth County Emergency Management Office to prepare for any future potential cases in Forsyth County.
Most vaccines that are recommended for travel outside of the US are available for a fee through the Immunization Clinic, with the exception of yellow fever and typhoid vaccines which are no longer provided at the Forsyth County Department of Public Health.. Travel vaccine resources are available at other sites in and around Forsyth County (see list below).
There are no current cases of novel coronavirus (2019-nCoV) in Forsyth County. At present, the majority of cases have been diagnosed in people who live in or have traveled to Wuhan, Hubei Province, China. Currently, the risk for infection locally is extremely low; however, usual prevention methods are recommended to prevent any further infections.
Travelers to or from Wuhan who develop a fever or respiratory symptoms, including cough and difficulty breathing, within two weeks of leaving should contact their doctor right away and should call ahead before going to the clinic, urgent care or emergency room so appropriate steps can be taken to avoid exposing others.
At this time of year, respiratory illnesses in people in North Carolina are most likely due to infection with influenza or viruses that cause the common cold. People should take precautions to protect themselves from these infections, including practicing good handwashing, covering coughs and sneezes, avoiding touching your face, staying home when you are sick and getting your annual flu shot.
For more information about 2019 novel coronavirus (2019- nCoV), visit the CDC's website here.
Preventing Infections
Remember to take everyday preventive actions that are always recommended to prevent the spread of respiratory viruses.
Avoid close contact with sick people.
While sick, limit contact with others as much as possible.
Stay home if you are sick.
Cover your nose and mouth when you cough or sneeze. Avoid touching your eyes, nose and mouth. Germs spread this way.
Clean and disinfect surfaces and objects that may be contaminated with germs.
Wash your hands often with soap and water for at least 20 seconds. If soap and water are not available, use an alcohol-based hand rub with at least 60% alcohol.
If you feel sick with fever, cough, or difficulty breathing, AND have traveled to China or were in close contact with someone with 2019-nCoV in the 14 days before you began to feel sick, seek medical care. Before you go to a doctor's office or emergency room, call ahead and tell them about your recent travel and your symptoms.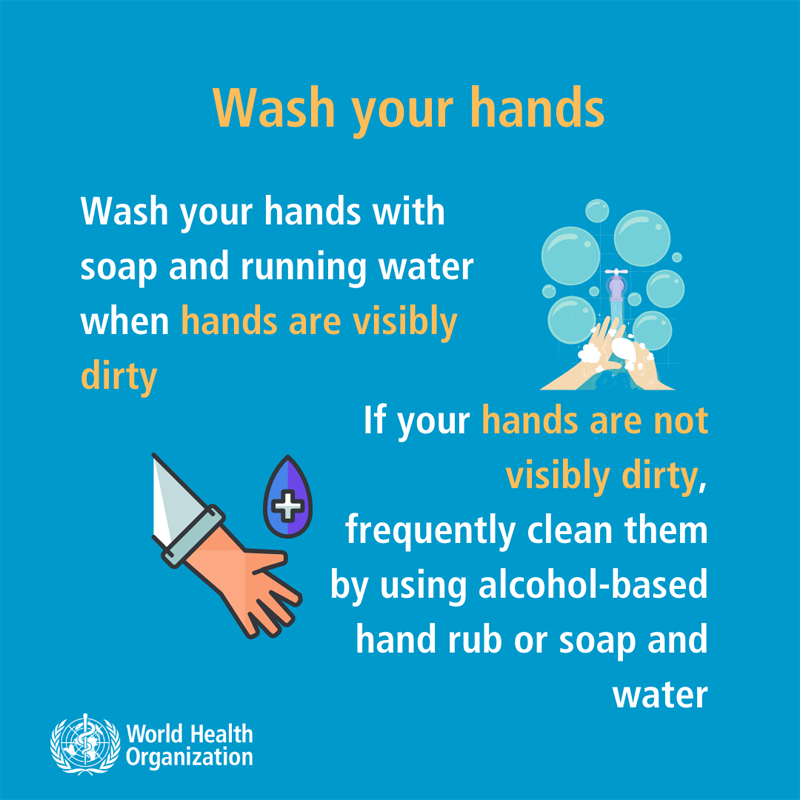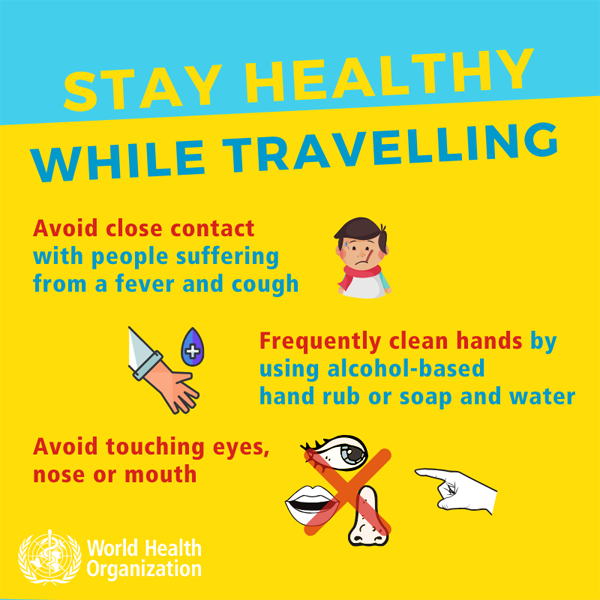 What is Coronavirus?
Coronaviruses are a large family of viruses. There are several known coronaviruses that infect people and usually only cause mild respiratory disease, such as the common cold. However, at least two previously identified coronaviruses have caused severe disease — severe acute respiratory syndrome (SARS) coronavirus and Middle East respiratory syndrome (MERS) coronavirus.
Learning More About 2019-nCoV:
Novel Coronavirus and You: CDC Handout
Novel Coronavirus Frequently Asked Questions for Providers: NC DHHS
Novel Coronavirus (2019-nCoV) Factsheet: NC DHHS
CDC Travel Alert Page

Who can I contact for questions?
The North Carolina Division of Public Health has established a call line at 1-866-462-3821 to address general questions about coronavirus from the public.
Myths About 2019-nCoV
Is it safe to receive a letter or a package from China?
Yes, it is safe. People receiving packages from China are not at risk of contracting the new coronavirus. From previous analysis, we know coronaviruses do not survive long on objects, such as letters or packages.
Can pets at home spread the new coronavirus (2019-nCoV)?
At present, there is no evidence that companion animals/pets such as dogs or cats can be infected with the new coronavirus. However, it is always a good idea to wash your hands with soap and water after contact with pets. This protects you against various common bacteria such as E.coli and Salmonella that can pass between pets and humans.
Do vaccines against pneumonia protect you against the new coronavirus?
No. Vaccines against pneumonia, such as pneumococcal vaccine and Haemophilus influenza type B (Hib) vaccine, do not provide protection against the new coronavirus.
The virus is so new and different that it needs its own vaccine. Researchers are trying to develop a vaccine against 2019-nCoV, and WHO is supporting their efforts.
Although these vaccines are not effective against 2019-nCoV, vaccination against respiratory illnesses is highly recommended to protect your health.
Does the new coronavirus affect older people, or are younger people also susceptible?
People of all ages can be infected by the new coronavirus (2019-nCoV). Older people, and people with pre-existing medical conditions (such as asthma, diabetes, heart disease) appear to be more vulnerable to becoming severely ill with the virus.
WHO advises people of all ages to take steps to protect themselves from the virus, for example by following good hand hygiene and good respiratory hygiene.
Are antibiotics effective in preventing and treating the new coronavirus?
No, antibiotics do not work against viruses, only bacteria.
The new coronavirus (2019-nCoV) is a virus and, therefore, antibiotics should not be used as a means of prevention or treatment.
However, if you are hospitalized for the 2019-nCoV, you may receive antibiotics because bacterial co-infection is possible.