Extension Master Gardener Volunteer Program
Since 1979, North Carolina Extension Master Gardener℠ Volunteers (EMGVs) have been leaders in this internationally acclaimed program, guiding homeowners in making environmentally sound decisions in their landscapes. Trained by North Carolina State University faculty and staff, EMGVs provide research-based information about gardening and environmental stewardship to individuals and communities across the state. EMGVs engage the community through education and outreach on a wide variety of subjects and through a broad spectrum of projects, all designed to maximize their impact.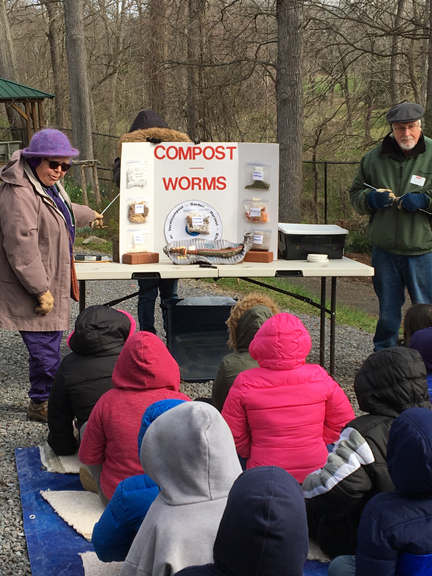 Forsyth County Extension Master Gardener Volunteers provide unbiased, research-based education promoting horticultural best practices and environmental stewardship to the public. The program is dedicated to developing excellence in volunteers through continuing education and community engagement.
How do I become and Extension Master Gardener Volunteer?
In Forsyth County, Extension Master Gardener Volunteer (EMGV) training is typically held once each year. In addition to completing the 40 hour training course, EMGV students are also required to volunteer 40 hours of their time with Extension in order to become certified Extension Master Gardener Volunteers.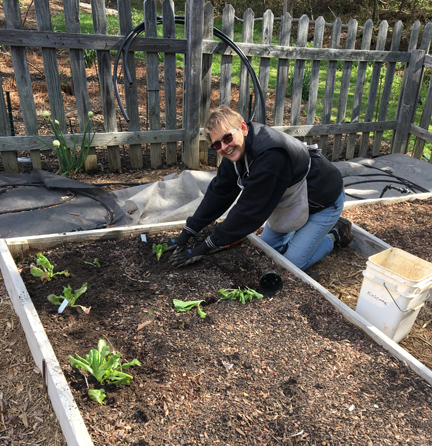 The EMGV program is open to members of the community who are willing and able to complete volunteer work with Extension in Forsyth County. Both beginning and experienced gardeners are welcome.
View the Extension Master Gardener Volunteer brochure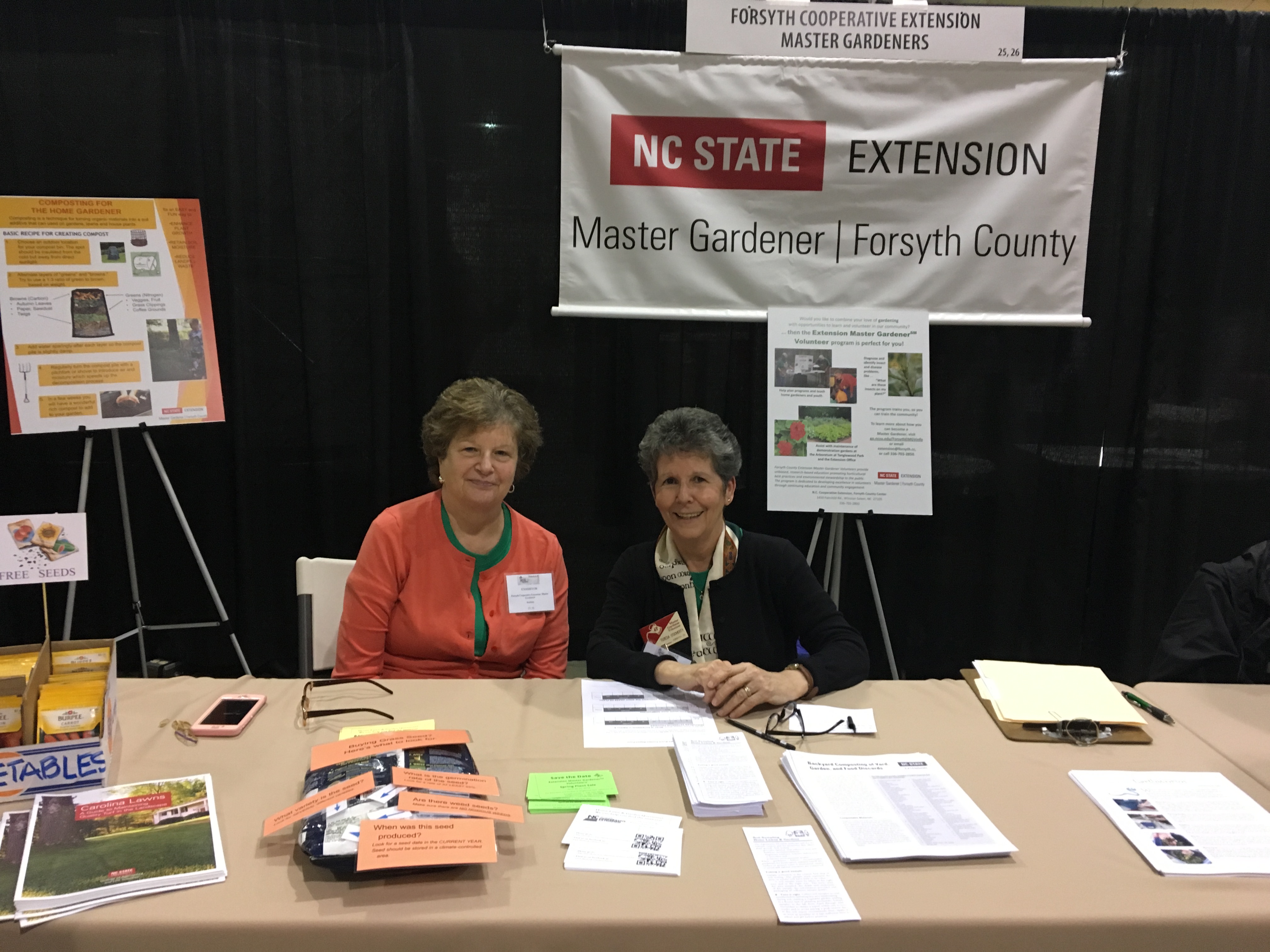 If you are interested in learning more about the Forsyth County Extension Master Gardener Volunteer program or would like an application, please contact N.C. Cooperative Extension, Forsyth County Center at 336-703-2850 or by email.
If you are interested in attending an upcoming educational class on gardening, landscaping, or other horticultural topics, please visit our calendar of events