More Books We Like
Need a New Author?
Get printable versions of these lists by clicking on the list name.
Books We Like: Memoirs
Published 5/11/2021 by Christine Lloyd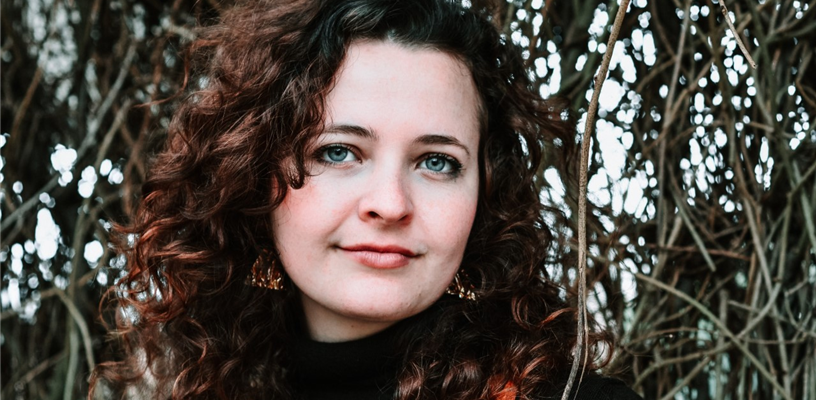 Sometimes reality is more unbelievable than fiction. I read books of every genre, but it's memoirs that stay with me the longest, months after I finished them; it's memoirs that I bring up the most often to other people, saying, "Please, you have to read this." Memoirs are inspiring, they're touching, sometimes they're humorous – they have power. It's more than simply having a wild story to tell, it's the way it's told that drives home the epiphanies and revelations. Here are a few of my favorites. "A House in the Sky" by Amanda Lindhout "A House in the Sky" tells the story of a young woman who travels throughout the world, carefree and adventurous, until 2008 when she risks going into Somalia as a photojournalist. Immediately on entering the country, she is taken hostage with her male partner and held for ransom by terrorists for over a year. The first half of the book details some of her earlier travels, and the latter half focuses on her strength and will to survive. This book is everything a memoir ought to be -- haunting, mesmerizing, succinct, real. True. This books contains difficult content such as rape, torture, and starvation. It is not easy to read, but her reflection on her time in captivity is deeply moving and even at times beautiful. While she lays in utter darkness for days at a time, confined to solitary hours, she builds dreams and houses inside her mind to disappear inside. The memoir shows the true depths of humanity when it comes to surviving difficult things. "Hyperbole and a Half" by Allie Brosh First famous as an online blog and web comic, "Hyperbole and a Half" is a collection of stories about Allie Brosh's life, centering around her family, self, and two dogs. Its style and humor make this book a quick, fun read. A sequel to it recently came out in 2020 that furthers her story and is equally worth reading. Allie Brosh's comedic timing is impeccable. Though the drawings in the book were done using the Microsoft Paint program, the characters have such realistic expressions and body movements that they bring the joke to life. At times during the book, Brosh reveals her deep struggle with depression and how hard it can be to motivate herself to do even the smallest task. The way she explains depression can be a big help to anyone who is trying to understand what this mental state is like as an outsider and why it can be so difficult to overcome. "Know My Name" by Chanel Miller "Know My Name" is another memoir covering a hard subject. Chanel Miller was involved in the infamous sexual assault that involved Brock Turner on Stanford's campus in 2015. For years she was only an anonymous figure in a very public case until she decided to step forward and share her story publicly. Though she graphically writes about her trauma, the court case, her isolation, and her depression, this is also a book of healing and learning and letting go. It's a book of growth as she finds herself, as her family comes together to protect her and as she hears the devastating sentence of her assaulter. It affected me for months after I read it, and I understood more deeply how much courage it takes to face the world and point to your accuser. I felt her sadness, her anxiety, her futile rage, her helplessness, and finally her strength. I think every man should read this to know what it feels like as a woman to be alone beside a strange man and feel the terror of not knowing what he might want to do with you. As a reader, I definitely caution that this is not for the faint of heart, and it can be very graphic. But as a whole, very, very rewarding. "Theft by Finding (1977-2002)" by David Sedaris For readers who are not familiar with David Sedaris, he is a popular essayist who has been featured on NPR and published several collections of his work. His voice is easygoing, humorous, observant, and satirical at times. Even if you've never read his work before, his collection of journal entries from 1977 to 2002 titled "Theft by Finding" will appeal to anyone who loves holistic pictures of someone's life. He journaled nearly every day for these 25 years (and all the years following), keeping track of random strangers' conversations and the inner workings of his own life as a young gay man growing up in Raleigh. I love books where you can track cause and effect. In his 30s he was still working as a Santaland elf in a Macy's department store in New York when he finally became famous. I also love books that show that being an artist is not always glamorous or easy. The subtle differences of life in 1977 through the 2000s are striking to read. I love journals. I love mundanity. I love remembering. I love that what's important to one person isn't at all what's important to someone else. If I could, I would encourage every single person to begin a journal because sometimes when we look back it's the smallest details that bring a memory back to life, and when you lose someone, as David loses his mother in the book, every part of you wishes that you had journaled all the moments spent with that person. "When Breath Becomes Air" by Paul Kalanithi At age 36, right as years of training are culminating in Paul Kalanithi finally becoming a neurosurgeon, he realizes that something's not right. In just a moment, everything he's planned for is taken away by the life-threatening cancer he has forming inside him. This book really examines what it means to be alive, to face death, what makes life meaningful, and how best to impact people around you. Life changes when you know you only have a set number of days to live. Different things become a priority. Having gone through the cancer journey with someone close to me, at times this book was extremely difficult to get through, hugely emotional, but in the end so worth it. I would advise not reading these heavy topics back-to-back, if only to let the power of each book settle inside you first and not overwhelm you.