The Book Lovers Book Club meets on the first Monday of every month at 6:30 pm in the auditorium, to discuss a variety of titles including some nonfiction. Titles are selected six months to a year in advance and members take turns facilitating.
Upcoming titles:
May 2 - The Midnight Library by Matt Haig
June 6 - The Lost Apothecary by Sarah Penner
July 11 - Dial A for Aunties by Jessie Q. Sutanto
August 1 - Cloud Cuckoo Land by Anthony Doerr
September 12 - The Madness of Crowds by Louise Penny
October 3 - TBA
November 7 - TBA
December 5 - TBA

The Clemmons Cookbook Club meets in the library auditorium on the third Wednesday of every month at 12:30 pm. Members choose a recipe from a preselected book, make the recipe and bring it in for tasting. Come in by Monday before our Wednesday meeting to make a recipe selection. Everyone is welcome, but you must bring a dish to share.
Here are the themes for the upcoming events:
May - Potluck: Mama's Favorite Recipes
June - Italian Cuisine
July - Historic Olde Tyme Recipes
August - Salads & Fresh Fruits
September - Asian Cuisine
Call 336-703-2920 for more information.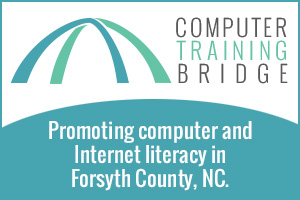 Contact Us
Clemmons Branch
6365 James Street
Clemmons, NC 27012
Phone: 336 703 2920
Email:
Contact Us
Hours of Operation
Monday-Thursday 9 a.m. to 8 p.m.
Friday 9 a.m. to 6 p.m
Saturday 10 a.m. to 5 p.m.
To-Go Service Hours
Monday-Thursday 9 a.m. to 8 p.m.
Friday 9 a.m. to 6 p.m
Saturday 10 a.m. to 5 p.m.