N. C. Cooperative Extension News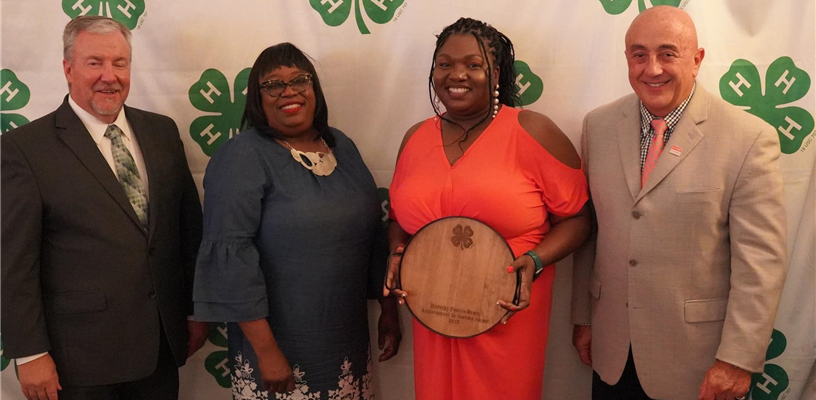 Cooperative Extension
Monique Pearce-Brady, Ed.D, 4-H Agent in Forsyth County with North Carolina Cooperative Extension was recognized for her outstanding accomplishments and service during the 2023 North Carolina Association of Extension 4-H Youth Development Professionals Annual Conference held on September 7, 2023.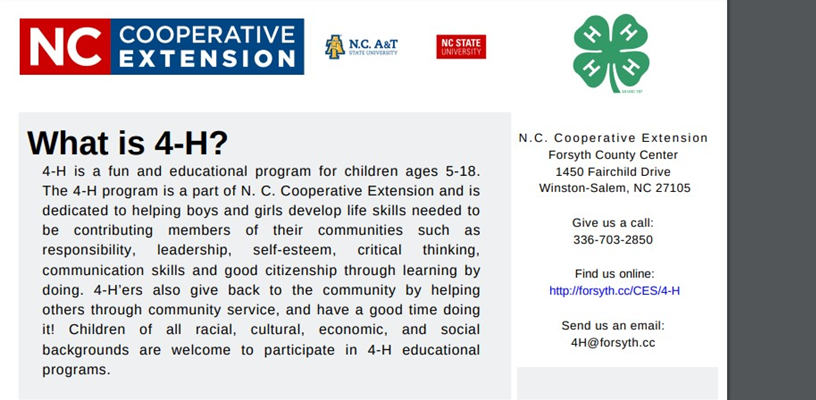 Cooperative Extension
You can learn a lot about 4-H by visiting our website. Check out this tutorial on what to click on.
---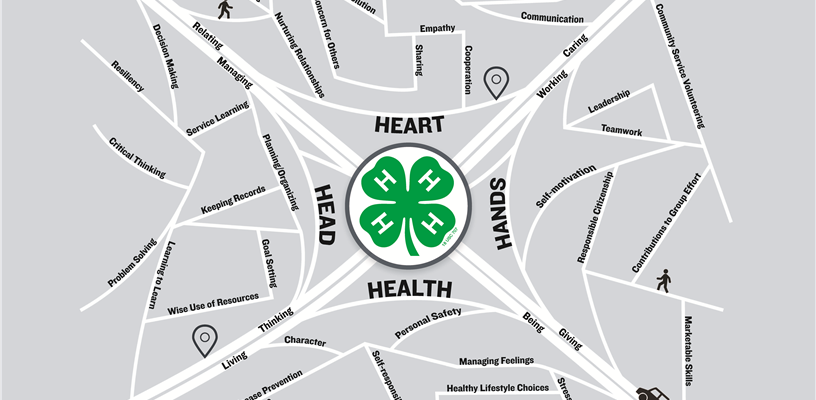 Cooperative Extension
Interested in 4-H Shooting Sports Instructor training? Do you like Bluegrass music? Looking for something fun to do? Read this....
Cooperative Extension
Purchasing a paper 4-H clover during check-out at your local TSC store can help provide young people the opportunity to attend 4-H Overnight camp, NC 4-H Congress, and more.
---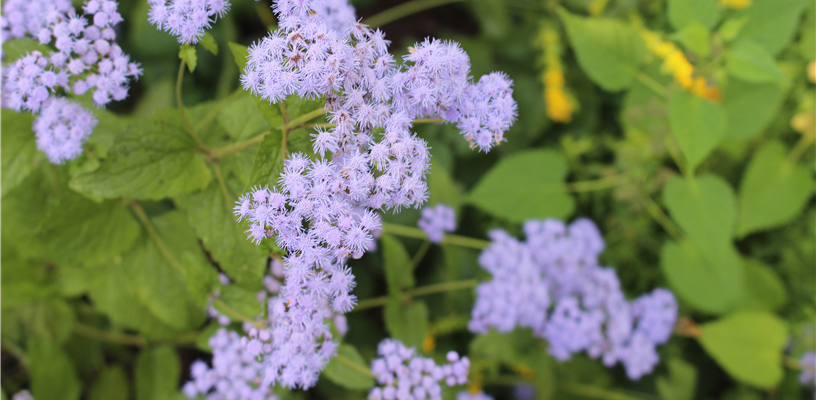 Cooperative Extension
N.C. Cooperative Extension, Forsyth County Center, is excited to offer lunch-and-learn classes about gardening.