"Chef and the Child" is a week long program for youth ages 8-12. It is designed to teach children not to be intimated by the kitchen, rather to think of it as a place of excitement and adventure.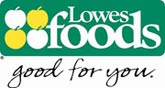 This is an educational effort between the Chefs of the Triad Chapter of the American Culinary Federation and the North Carolina Cooperative Extension Service, as well as Lowes Foods. Chefs serve as instructors in food preparation and also provide the monetary support for food, supplies, and certain equipment. Cooperative Extension identifies the participants, secures volunteers, provides facilities and some equipment and supplies. Lowes Foods makes donations to the program, prints the recipes for the program & serves as a nutrition consultant. Download the recipes from the program.
To find out how your child can participate in the "Chef and the Child" program, please visit the 4-H Summer Adventures information.