Friends of the Carver School Road Library
Library /

Friends of the Reynolda Manor Branch Library
Welcome to the Friends of the Reynolda Manor Public Library information page. We encourage you to support this Forsyth County branch library by joining our Friends organization.
Mission
The Friends of Reynolda Manor Library is a nonprofit group interested in developing and improving the resources, services, and facilities of Reynolda Manor Library. We encourage greater community use of the facility by sponsoring programs and events open to all residents, by purchasing special collections to meet particular needs, and by encouraging the enjoyment and importance of reading and information access among our citizenry.
History
The Friends of Reynolda Manor Library was established in 1991. It is a chartered nonprofit organization 501(c)(3) that exists separately from the library, having its own by-laws, tax exempt status, and Board of Directors.
Accomplishments/Goals
Friends have provided funds and/or volunteered time to:
Support the annual summer reading program for all ages
Buy books-on-CD, large print books, as well as books by local authors
Sponsor the Brown Bag Book Club and the Mystery Book Club
Enhance the adult and children's books collections
Establish Dorothy Sulkin Memorial Collection of science books and Kay Barnett Honorary Collection of mathematics books
Operate an on-going sale area of donated books and other media
Hold annual used book/media sales, organized and staffed by Friends
Support adult and youth programs held throughout the year
Hold Friends annual meeting, featuring a local author or performers, open to all
Almost all (95% or more) of money earned through Friends programs goes directly to Reynolda Manor Library in the form of grants to fund collections, special events, and/or services as listed above.
Our goal is to develop an organization committed to advancing the mission of our local public library branch. This organization recognizes ethnic, demographic, and socio-economic diversity and promotes library programs/collections that attempt to meet the needs of our diverse local population and age groups.
Be a Friend
By joining the Reynolda Manor Library Friends you show support for our local library and have the opportunity to help it improve and to participate in Friends programs and events.
Benefits of Friends Membership
An invitation to Friends Annual Meeting
Invitation to attend monthly board meetings
Newsletters providing news of on-going Friends events and library news
Tax deduction for membership dues and gifts
Volunteer opportunities, including Board Membership
Making new "Friends" who share your interest in literacy
Making a contribution to your community by helping support your library
To Join
Print out the membership form, complete, and either drop off with payment at the library or mail form and check to: Friends of the Reynolda Manor Library
2839 Fairlawn Drive
Winston-Salem, NC 27106
Attention: Treasurer, Friends of the library
You may also email Reynolda Manor Friends at friendsofreynolda@GMAIL.com.
Membership forms are also available at the library. If you do not see them, please ask a staff member.
We look forward to having you join us!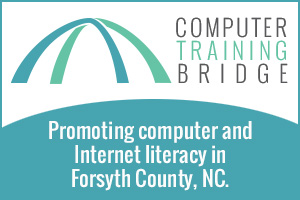 Contact Us
Reynolda Manor Branch
2839 Fairlawn Drive
Winston-Salem, NC 27106
Phone: 336 703 2960
Email:
Contact Us
Hours of Operation
Monday-Thursday 9 a.m. to 8 p.m.
Friday 9 a.m. to 6 p.m
Saturday 10 a.m. to 5 p.m.
To-Go Service Hours
Monday-Thursday 9 a.m. to 8 p.m.
Friday 9 a.m. to 6 p.m
Saturday 10 a.m. to 5 p.m.
Holiday Closings
Holiday Closings
Monday, January 2 - New Year's Day
Monday, January 16 - Martin Luther King, Jr. Birthday
Friday, April 7 - Good Friday
Monday, May 29 - Memorial Day
Tuesday, July 4 - Independence Day
Monday, September 4 - Labor Day
Friday, November 10 - Veteran's Day
Thursday, November 23 - Thanksgiving
Friday, November 24 - Thanksgiving
Friday, December 22 - Christmas holiday begins
Monday, December 25 - Christmas
Tuesday, December 26 - Christmas