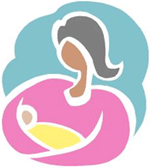 CMARC Early Childhood Care Management is an at-risk population management program that serves children from birth to 5 years of age who meet the program's risk criteria.
The goals of the program are:
To help ensure that children are raised in healthy, safe, and nurturing environments
To improve the care of children by linking them to services that will meet the needs of the child and family
To support children in reaching their developmental potential
Services provided by CMARC care managers are tailored to patient needs and risk stratification guidelines. Care Managers work with families through home visits, virtual visits, phone calls, community and hospital visits, and can even attend doctor's appointments with families!
CMARC Care Managers help families get needed answers involving their child, offer referrals to community resources, provide information and education on various topics, and work to help families build strong links with their child's doctors.
Who is Eligible?
Children with complex/chronic/long term medical conditions
Families dealing with challenging situations/social concerns
Recent hospital or NICU stay, or frequent ED usage due to chronic medical conditions
Foster Care placements
If you are interested in more information about the CMARC Program, please contact Kamilah Pleasants, RN Team Lead at (336) 703-3242 or email westcm@forsyth.cc.