Parks and Recreation
The 31st Season of the Festival of Lights will begin on Friday, November 11th, 2022, and will run nightly until, Sunday, January 1st, 2023. For more information about the light show, please visit Tanglewood Festival of Lights website.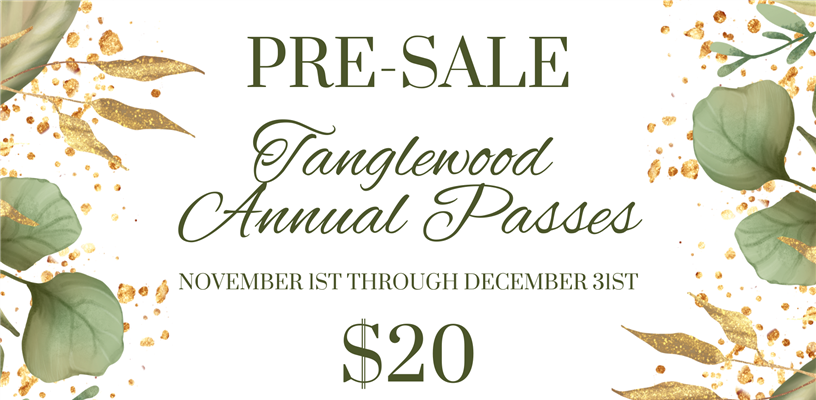 Parks and Recreation
The 2023 annual passes will be on sale starting Tuesday, November 1st for $20 through December 31st. You can purchase these passes at the Welcome Center. We do anticipate high volumes of patrons wanting annual passes, so we are requesting people print off the forms in advance and have them filled out prior to arrival, if possible.