Library
It's holiday season - time for good food, good friends, and good books. So this month's challenge will be to read a holiday book. You can pick any holiday you want. It doesn't have to be a December holiday. Maybe you want to read about a holiday you don't celebrate. Or you could read a holiday planning book to help you get through the season. Maybe you want to read good fiction set during your favorite holiday. The choice is yours.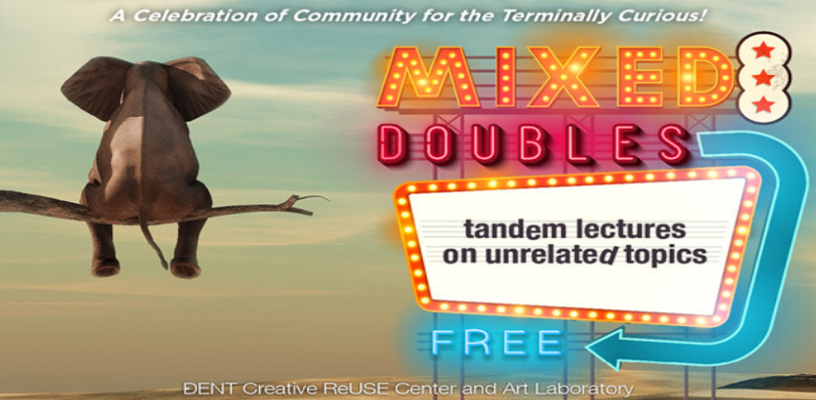 Library
Mixed Doubles is a playful series that brings together two experts from disparate disciplines in the Triad for an exchange of ideas, demonstrations and more. It's the perfect cure for the winter doldrums.
Mixed Doubles kicks off on Wednesday, Jan. 8 in the Central Library auditorium from 6-7 p.m. for a discussion on punk rock and French cooking and continues with three more sessions at Central Library before it moves to the Southeastern Center for Contemporary Art.